Cheshire East Councillors have blocked attempts to build up to 370 homes in Middlewich.
The authority's strategic planning board unanimously rejected plans from Persimmon Homes for the development on land off Holmes Chapel Road – off the Salt Cellar Roundabout, which connects the A54 with Centurion Way.
87% of the land sits in Cheshire East, while 13% is in Cheshire West - but the countryside spot has not been earmarked for development in either council's local plan.
For that reason, CEC officers had recommended that councillors reject the scheme ahead of Wednesday's meeting, and Cllr Bernice Walmsley echoed their views.
"Centurion Way really is the edge of town," the Middlewich First member said.
"That is where development stops and you drive into open countryside – it is very noticeable.
"The Salt Cellar Roundabout is already a bottleneck at various times of the day and although I would hope that some of this will be gone when the bypass is built, traffic from the development will still have to come across the roundabout."
Both Middlewich Town Council and Sproston Parish Council objected to the scheme over traffic, environmental and infrastructure concerns, while 181 letters of objection were sent to CEC by residents.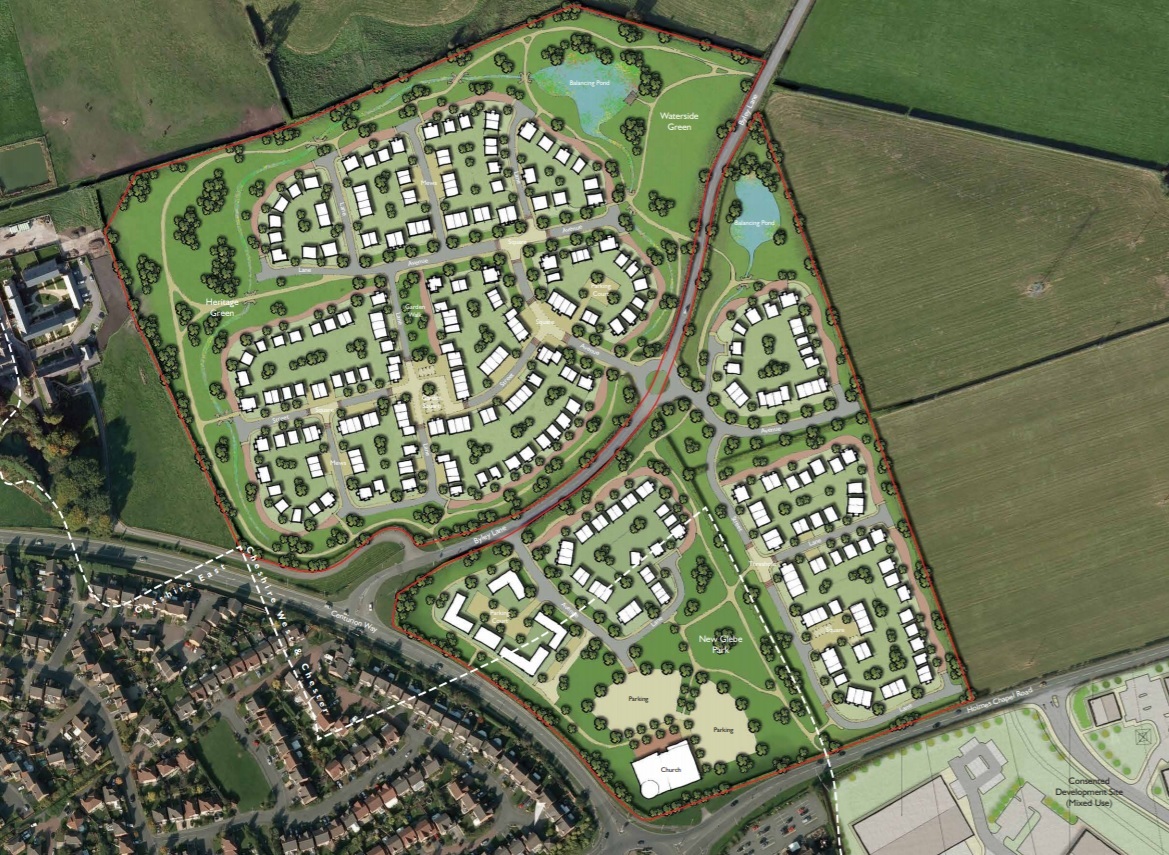 In their report, CEC officers asserted that the local authority has a five-year housing land supply in accordance with the local plan, and therefore the Persimmon development was not needed.
But Leon Armstrong, representing the developer, disagreed.
He said: "The housing requirement for Cheshire East set in the local plan is only a minimum. There is an additional need for housing in Middlewich that has so far not been met."
Mr Armstrong added that the site is in a sustainable location and that the harm of building in the countryside would be 'clearly outweighed by significant benefits'.
But after just 20 minutes of discussion on the application, councillors unanimously agreed to reject the proposal.
Cheshire West and Chester Council is due to consider its part of the planning application in March.